Supporting Your Staff
Stress has been identified as one of the most common reasons for absenteeism and the consequent disruption to the workflow creates additional stress on those who have to cover additional workloads.
Contact Me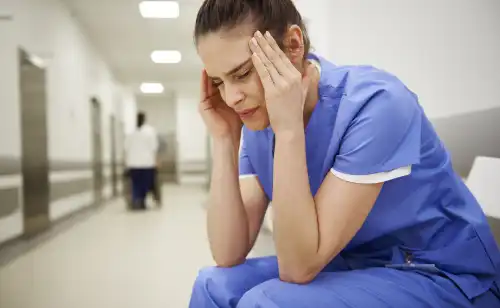 Employers have a statutory obligation to protect their workers from stress in the workplace.
Under regulations introduced via EU law in 1993, employers must identify stress hazards in the workplace and eliminate them. These interventions should be on the personal, individual level and across the entire workplace.
According to Irish Health, "Irish Life estimates that stress related injuries have caused a 15-20% increase in average disability insurance costs. This rise might have been 10-15% higher again were it not for claims management techniques. Across the insurance industry, the cost of stress could be as high as £15 million." 
My services include group and private stress counselling in nursing and care home environments.
The benefits can result in a more integrated and well informed workforce that benefits all strata within the organisation, including management level. Many forward-thinking companies and organisations have already incorporated such practices.
Your customised programme can include the following modules subject to your particular requirements.
1. Stress Management:
*What is stress – signs and symptoms
* Stress relief – healthy habits and mental stimulation
* Mental Bullying in the workplace
* Outside your working day
2. Communication:
*Improving Staff/Managerial communication
*Positive mental attitude
*Boosting staff moral – 'We' not 'I'
*Staff moral – the part we all play
3. Company policy issues
*Crisis management – coping with fall out
*Staff whistle-blowing policy
*Reviewing current work practices to alleviate stress
These are issues that come up again and again when talking to business clients. Every organisation has its own particular issues to address and this is where I may be able to be of assistance.
How Can I Help?
Please call me on 087 255 5225 for a confidential enquiry to discuss how I may help you. Or contact me by email. I adhere to a Professional Code of Ethics and place the well-being of my clients as the focus of my practice

Contact Me